TICKET SALES ARE OPEN! PURCHASE YOUR TICKETS TODAY!
Join SPEF as we celebrate those in our community who are dedicated to
enriching the lives of students and families in Stamford Public Schools.
The 15th annual Excellence in Education Awards promises to be a very special evening of lively conversation, silent auction "shopping," tastings of wine and beer matched with specially-selected hors d'oeuvres and desserts, performances by Project Music students, and of course, an engaging presentation of awards.
WHEN: Wednesday, June 1, starting at 5:00 p.m.
WHERE: The Rooftop Terrace @ 600 Washington Boulevard, Stamford
2022 AWARDS: This year we will be honoring:
SPEF Leadership Award:

Senator Patricia Billie Miller

SPEF Community Giving Award

: Deloitte
SPEF Educator Award: Announced live, at the event (nominees come from each school's Parent-Teacher Organization)
Stamford Public Schools will join us once again to honor their peer-nominated SPS Teacher of the Year and Spotlight Award winners.
Bring friends, family, colleagues, and neighbors to this celebration of public education in our community! We're excited to see you Up On The Roof on June 1!
All proceeds benefit the Stamford Public Education Foundation's educational programs.
New and Noteworthy at SPEF
24 Hours to Give Where You Live. Together, We Rose to the Challenge!
Thank you to our Board, staff, volunteers, corporate partners, and friends for helping SPEF to break records during this year's Fairfield County's Giving Day. On Thursday, February 24th, $8,735 was raised by 72 donors for SPEF programs: Books Across Stamford, Summer Start, TutorU, and Here-to-Help.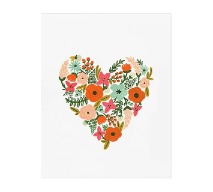 Spotlight On Math Lab
As a ninth grader, having a solid grasp of basic math is critical, yet many students struggle. SPEF has been partnering with Stamford Public Schools since 2016 to provide students with trained tutors for a full period each day, to improve foundational math skills and opportunities for success in Algebra 1. Tutors also provide individualized mentoring in executive function skills such as planning, goal setting, and task initiation.
For the first semester of Math Lab, SPEF tutored 131 students, 66 from Stamford High School and, for the first time, 65 from Westhill High School. Our mid-year program assessment shows math skills are sharpening, with our students gaining confidence in their abilities.
March is . . .
National Reading Month!
National Reading Month encourages reading across all ages. Reading is fundamental for development and provides many benefits, including increased empathy, reduced stress, vocabulary expansion, mental stimulation, and much more.
Pick up a free book, or two, at one of our Books Across Stamford events.
Check our website for upcoming Books Across Stamford dates and locations.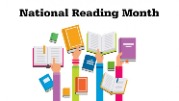 Stamford Public Education Foundation
177 Broad Street, 3rd Floor
Stamford, Connecticut 06901
(203) 965-7733
ltusa@spefct.org
Educating and Empowering Our Next Generation